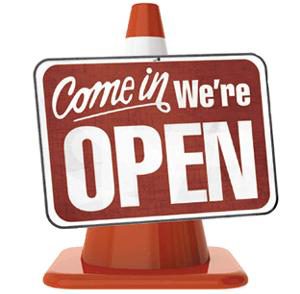 During Sound transit construction this weekend, we are still open. On Sunday March 1, 2020 we will have a single service at 8:00 a.m.
You will need to wave the attention of a flagger to gain access to the church driveway. Construction will likely be directly on our property, but we are guaranteed access to the lot on Sunday morning.
We will have a service of music, the Word and Eucharist on this first Sunday in Lent. Coffee hour fellowship will follow directly after the 8:00 a.m. service.
Be safe and please be kind to flaggers, construction crews and equipment operators. They have been very helpful to us in this monumental endeavor.